TeSR™2
Xeno-free, defined, feeder-free medium for maintenance of undifferentiated human ES and iPS cells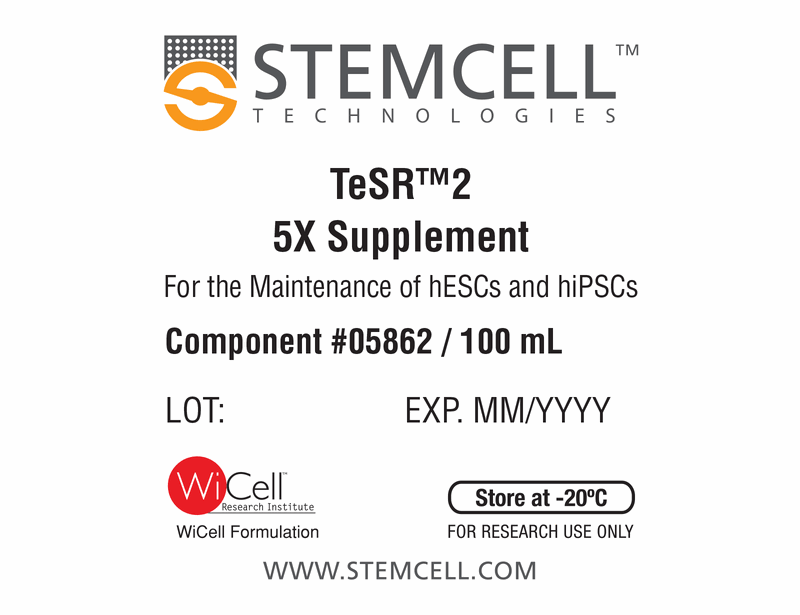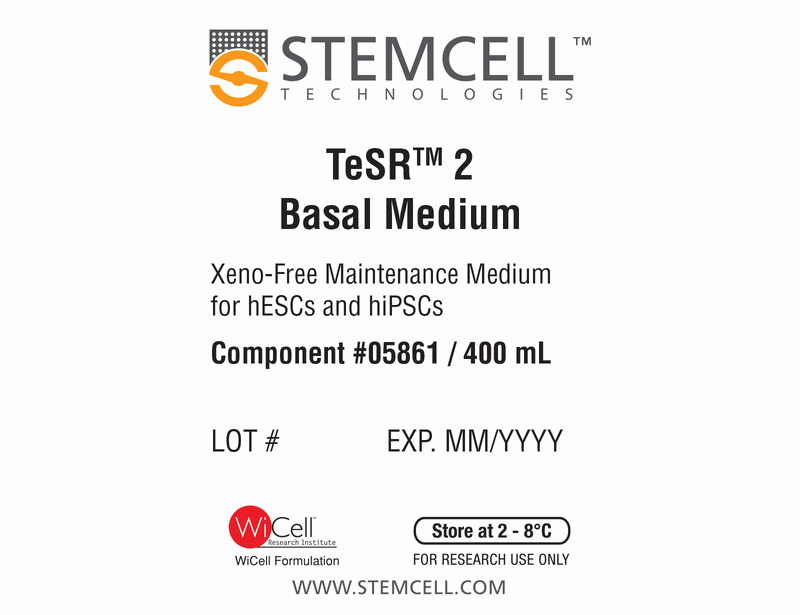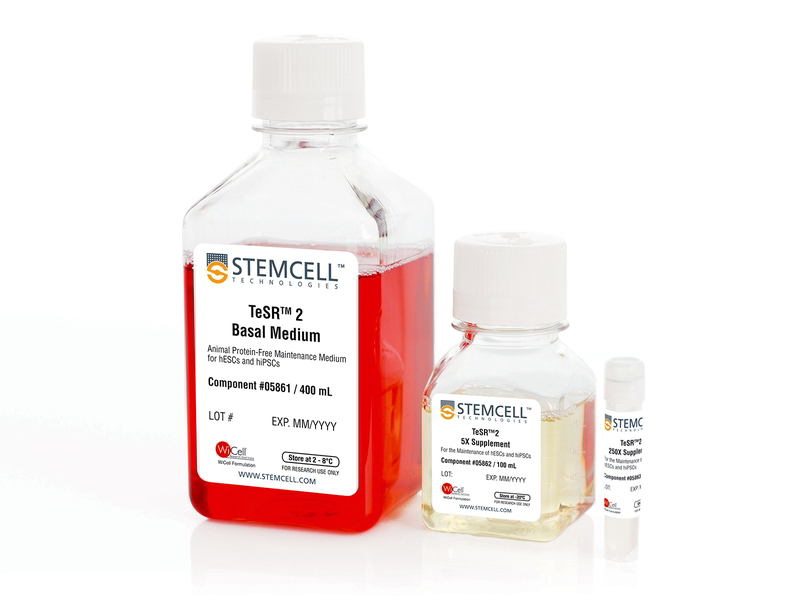 概要
TeSR™2 is an improved version of mTeSR™1 which provides the same high-quality and robust system for feeder-free maintenance of human ES cells and iPS cells while enabling a more defined and xeno-free culture environment for basic research, stem cell banking, high-throughput studies and pre-clinical applications. Closely related to mTeSR™1, the most-published medium for the culture of human ES and iPS cells without feeders, TeSR™2 combines the advantages of a feeder-free culture system with the added value of being free of xenogenic components.
Components
TeSR™2 Complete Kit (Catalog #05860)

TeSR™2 Basal Medium, 400 mL

TeSR™2 5X Supplement, 100 mL

TeSR™2 250X Supplement, 2 mL
TeSR™2 Complete Kit, 10 Pack (Catalog #05880)

TeSR™2 Basal Medium, 10 x 400 mL

TeSR™2 5X Supplement, 10 x 100 mL

TeSR™2 250X Supplement, 10 x 2 mL
Subtype
Specialized Media
Cell Type
Pluripotent Stem Cells
Application
Cell Culture, Expansion, Maintenance
Area of Interest
Stem Cell Biology
Formulation
Serum-Free, Xeno-Free
数据及文献
Data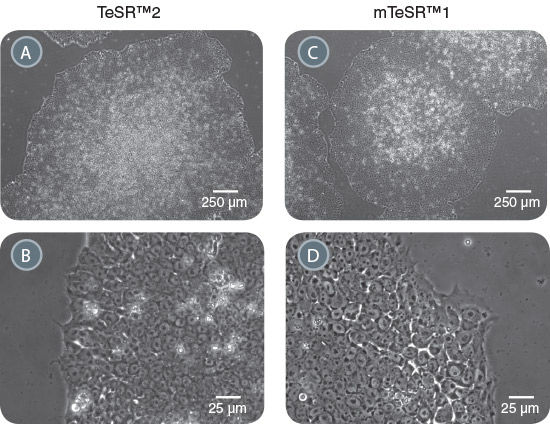 Figure 1. Morphology of hPSCs Maintained in TeSR™2 is Comparable to hPSCs Cultured in mTeSR™1
(A,B) Undifferentiated human ES (H9) cells cultured on Corning® Matrigel® matrix in TeSR™2 retain the prominent nucleoli and high nuclear-to-cytoplasm ratio characteristic of this cell type. Densely packed cells and multi-layering are apparent when cells are ready to be passaged. (C,D) H9 cells cultured under the same conditions in mTeSR™1 exhibit comparable morphology.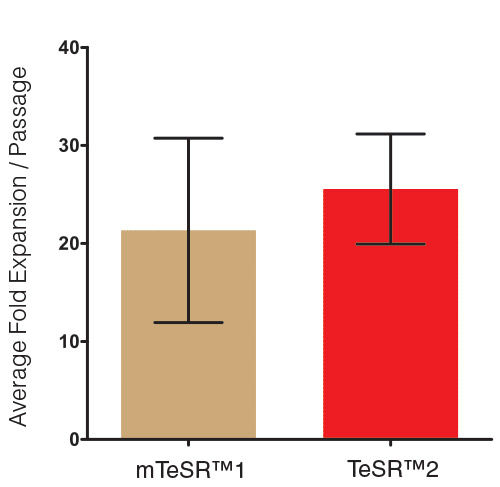 Figure 2. Fold and Cumulative Aggregate Expansion in TeSR™2
Graph shows the average fold expansion per passage ± SEM obtained for human ES and iPS cells cultured in mTeSR™1 (brown) or TeSR™2 (red) with Corning® Matrigel® over 10 passages. Expansion was determined by counting the cell aggregates obtained at harvest and dividing by the number of cell aggregates seeded.
Note: This data is representative of cultures passaged after 5-6 days in culture, lower expansion should be expected if using shorter culture times.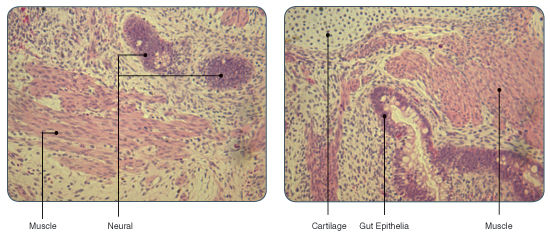 Figure 3. hESCs Cultured in TeSR™2 Are Pluripotent
H9 cells were cultured for 11 passages in TeSR™2, then injected subcutaneously into NOD-SCID mice. The resulting teratomas contained cell types from all 3 germ layers. Representative tissue types are shown.
Figure 4. Human Pluripotent Stem Cells Cultured in TeSR™2 Retain Expression of Undifferentiated Cell Markers
Histogram analysis for H9 human ES and WLS-1C human iPS cells characterized using flow cytometry for undifferentiated cell markers (SSEA-3 and OCT3/4) after passaging in TeSR™2 for 21 passages (WLS-1C) and 18 passages (H9) respectively (filled histogram = sample, hollow histogram = secondary antibody only).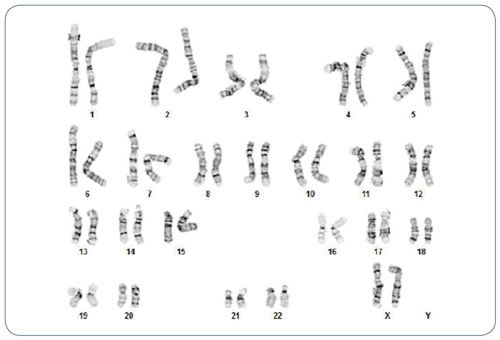 Figure 5. Human ES Cells Cultured Long-Term in TeSR™2 Retain Normal Karyotype
Chromosomal analysis of H9 hES cells cultured in TeSR™2 for 12 passages shows that normal karyotype is retained during passaging.