ReLeSR™
cGMP, enzyme-free human pluripotent stem cell selection and passaging reagent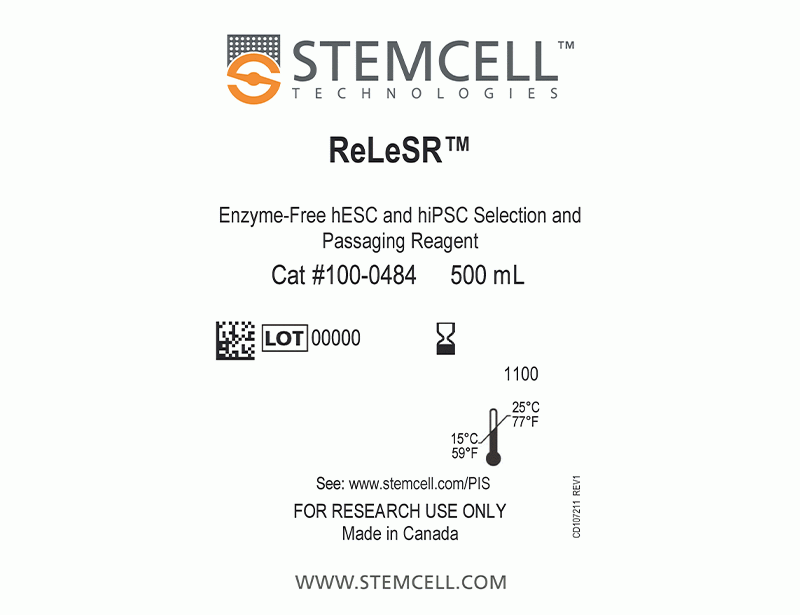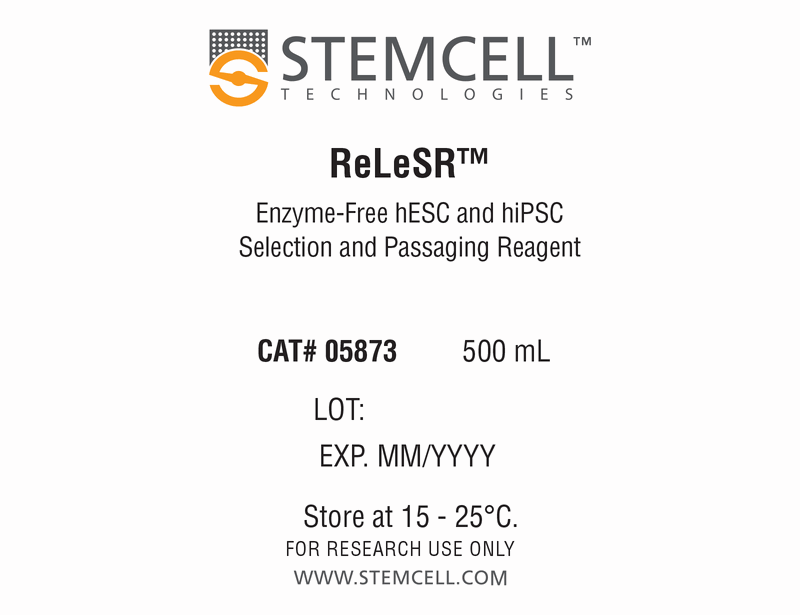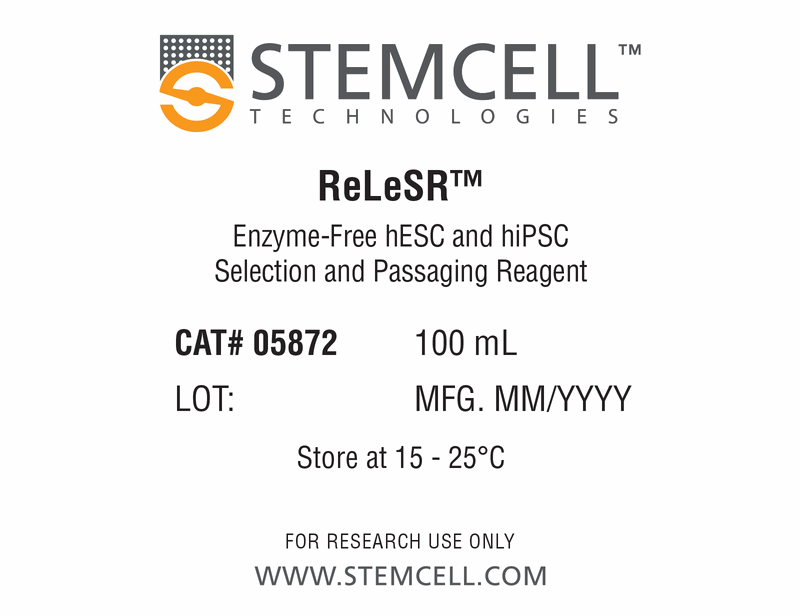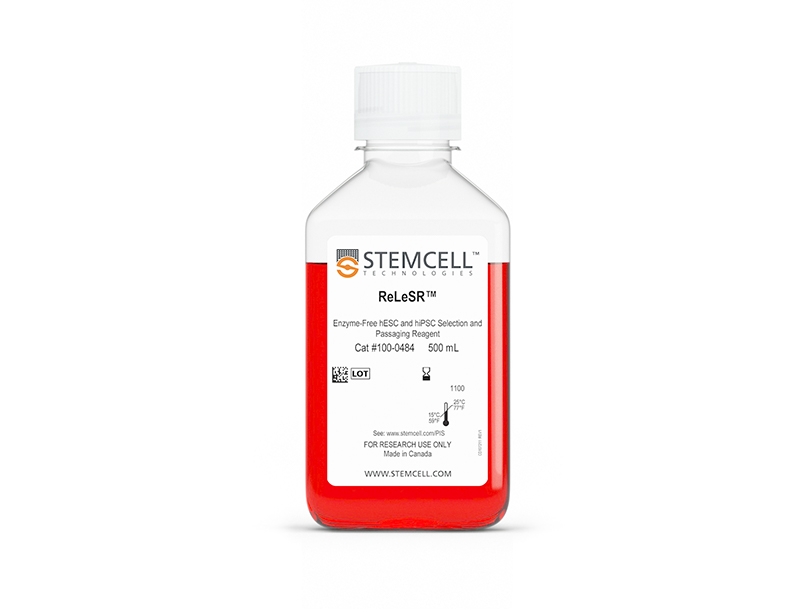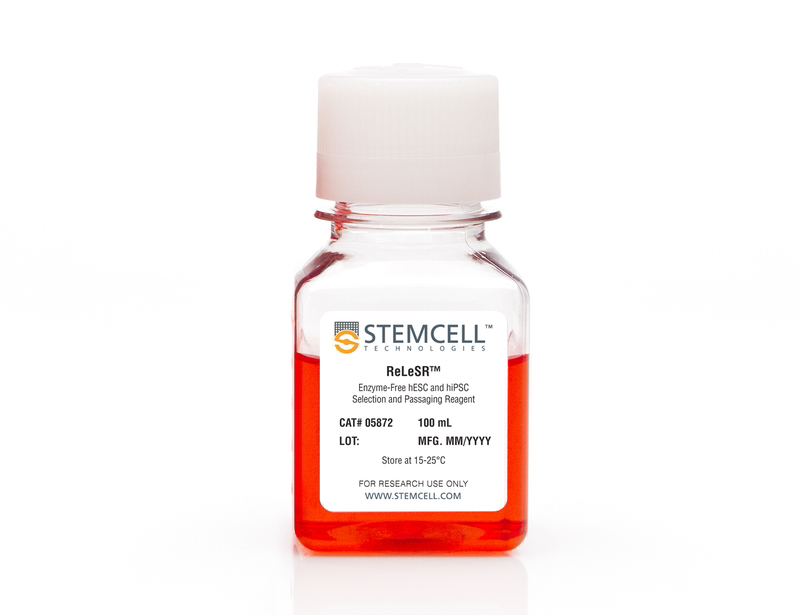 概要
ReLeSR™ is an enzyme-free reagent for dissociation and passaging of human embryonic stem (ES) or induced pluripotent stem (iPS) cells as aggregates without manual selection or scraping. Passaging human ES/iPS cells with ReLeSR™ easily generates optimally-sized aggregates, while eliminating the hassle and variability associated with manual manipulation. By eliminating the need for scraping, ReLeSR™ enables the use of culture flasks and other closed vessels, thus facilitating culture scale-up and automation. ReLeSR™, 500 mL, is now also manufactured following relevant cGMPs under a certified quality management system to ensure the highest quality and consistency for reproducible results.
Advantages
• Simple passaging protocol
• Eliminates the need for manual removal (selection) of differentiated cells
• No manual scraping to generate cell aggregates
• Compatible with passaging in flasks and large culture vessels
• Chemically defined, enzyme-free, and gentle on cells
• High expansion of human ES/iPS cells after passaging
Cell Type
Pluripotent Stem Cells
Area of Interest
Stem Cell Biology
数据及文献
Data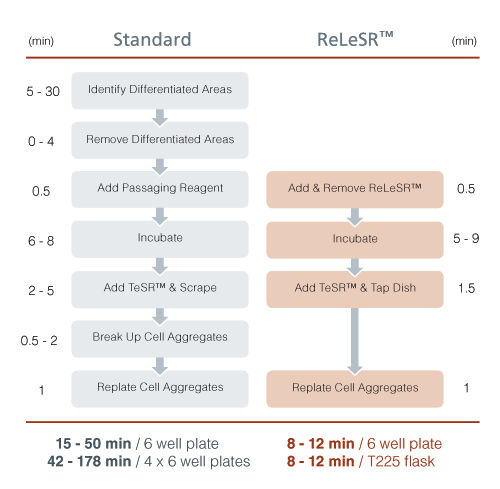 Figure 1. Passaging Protocol Comparison
ReLeSR™ passaging protocol eliminates difficult and time-consuming steps, thereby enabling easy culture scale-up.
Surface area of 4 x 6 well plates (230 cm²) is comparable to that of a T225 flask (225 cm²).
TeSR™ = TeSR™ family media (mTeSR™1, TeSR™2, or TeSR™-E8™).
Figure 2. Selectively Detach Undifferentiated Cells
ReLeSR™ selectively detaches undifferentiated cells from pluripotent stem cell cultures without manual selection. Optimally-sized aggregates are generated following shaking/tapping of the cultureware.
(A) An hPSC culture ready for passaging. Note the presence of differentiated cells at the edge of the undifferentiated hPSC colony. (B) Following incubation with ReLeSR™, the undifferentiated hPSC colony starts to lift off of the cultureware. The differentiated cells remain attached to the cultureware. (C) Following shaking/tapping of the cultureware, the undifferentiated cells completely lift off of the cultureware. (D) The undifferentiated hPSC colony is broken up into optimally-sized aggregates for replating.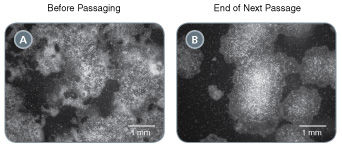 Figure 3. Rescue Highly Differentiated Cultures
Poor quality human pluripotent stem cell cultures containing large proportions of differentiated cells can be rescued by passaging with ReLeSR™. (A) A poor quality hPSC culture containing ~50% undifferentiated cells. (B) Following passaging with ReLeSR™, the differentiated cells have largely been eliminated from the culture, with >90% undifferentiated cells present at the end of the next passage.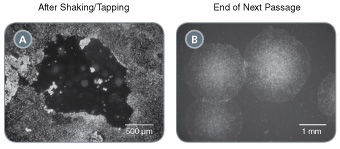 Figure 4. Select Putative iPS Cell Clones
Easily isolate newly generated human iPS cell colonies with ReLeSR™ by selectively detaching undifferentiated cells and leaving non reprogrammed cells behind.
(A) A TeSR™-E7™ reprogramming culture which has been treated with ReLeSR™ to detach the putative iPS cell colony, leaving the non-reprogrammed and differentiated cells behind. (B) Cultures contain a high proportion of undifferentiated cells by the end of the first passage.